Search blinds by BILL BEAUMONT TEXTILES:
This blind is available as a cut length fabric
This fabric is also available as made to measure curtains
Roman Blinds
AMALIE (CHECK STOCK) - BILL BEAUMONT TEXTILES
PART OF THE AMALIE COLLECTION
Amalie combines the trend for retro style and glamour. Classic retro inspired embroideries in sharp bright colours and elegant and traditionally inspired damask jacquards in classic colours are combined to portray a sophisticated look for classical and contemporary interiors.
Amalie - an embroidered flower on a faux silk base in five colours –biscuit, zest, ocean, amethyst and berry.
Natasha – a traditional damask on a striped tonal background in seven colours, biscuit, charcoal, indigo, teal, burnt orange, damson and berry.
Anya – a traditional damask in a stria quality in 7 colours –ivory, cream, gold, duck egg, pistachio, grape and raspberry.
Claudia – a plain satin in 12 colours – ivory, cream, taupe, gold, jet, pistachio, duckegg, indigo, heather, grape, burnt orange and berry.
Posy - a small floral design in thirteen colours -ivory, champagne, putty, camel, sand, duckegg, lavender, paprika, blush, red, lavender, navy and ebony.

Measurement Guide:
Roman blinds may be fitted either inside the window recess or outside the window.
When deciding whether to fit the Roman blind inside the recess the following points need to be true.
The recess need to be at least 7.5cm (3") deep.
The window does not open inwards
The window is straight (ie the height and width varies by less than 2cm(3/4"))
We deduct 1cm off each side when you order recess size for clearance
To measure a Roman blind to fit inside the recess.
Measure the width in 3 positions (top, middle and bottom)
Make a note of the smallest measurement in centimetres.
Measure the height in 3 positions (both sides and middle)
Make a note of the smallest measurement in centimetres.
To measure a Roman blind to fit outside the recess.
We recommend the Roman blind to extend a minimum of 5cm(2") either side of the window
We recommend the Roman blind to extend a minimum of 5cm(2") above and below the window
Measure the width of the window and add 10cm(4")
Measure the height of the widow and add 10cm(4")
You may add more than the 10cm if you wish the Roman blind to extend further from the window edges.
When measuring for Roman blinds you should always use a metal tape measure as a plastic clothe tape measure may stretch giving a false reading.
Colour: BISCUIT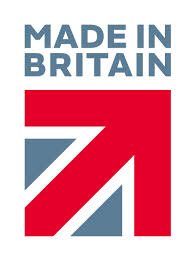 Availability:
Available
Colour:
BISCUIT
Material:
100% POLYESTER WITH VISCOSE EMBROIDERY
Washing:
Dry Clean RecommendedFABRIC WIDTH IS 130cms
We recommend that all lined curtains are dry-cleaned.
Fabric images should be used as a guide only and do not always accurately portray a colour or pattern due to screen restrictions.