Search curtains by PRESTIGIOUS TEXTILES:
This curtain is available as a cut length fabric
Made to Measure Curtains
CABLE* 1272 - PRESTIGIOUS TEXTILES
PRESTIGIOUS TEXTILES CABLE 1272
PT CABLE CURTAIN FABRIC is available as Made To Measure Curtains or curtain fabric to purchase by the metre. Curtain Fabrics online and direct to your home or work address.
PART OF PRESTIGIOUS TEXTILES MARINA COLLECTION
Marina brings the joy of the high seas indoors with nautical knots and ropework squares joining jaunty gingham and traditional ticking for soft furnishings and accessories. As a nod to its heritage, Marina comes in two shades of blue, with other colourways extending from Leaf to Linen.
PRESTIGIOUS MARINA DESIGNS
CABLE, CHAIN, CHECK, LOOPS

Pt Cable Natural 1272/005CU
Pt Cable Linen 1272/031CU
Pt Cable Russet 1272/111CU
Pt Cable Mulberry 1272/314CU
Pt Cable Mist 1272/655CU
Pt Cable Leaf 1272/662CU
Pt Cable Larkspur 1272/720CU
Pt Cable Lavender 1272/805CU
Colour: NATURAL 005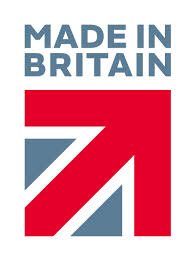 Availability:
Available
Colour:
NATURAL 005
Material:
100% COTTON
Washing:
Machine WashableCOOL WASH COOL IRON
We recommend that all lined curtains are dry-cleaned.
Fabric images should be used as a guide only and do not always accurately portray a colour or pattern due to screen restrictions.