Search curtains by PRESTIGIOUS TEXTILES:
This curtain is available as a cut length fabric
Made to Measure Curtains
SKYLINE* 1332 - PRESTIGIOUS TEXTILES
PRESTIGIOUS TEXTILES SKYLINE 1332 CURTAIN FABRIC IS PART OF THE PRESTIGIOUS TEXTILES METROPOLIS COLLECTION
An eclectic mix of iridescent textures and tones, Metropolis is the basis of truly dramatic interiors. In a series of powerful colours, the collection embraces seven lustrous designs endowed with architectural overtones – stunning in isolation and spectacular as part of a coordinated strategy.
AVAILABLE DESIGNS
BROOKLYN, DOWNTOWN, LEXINGTON, LIBERTY, MANHATTAN, SKYLINE, WALL STREET

Pt SKYLINE OYSTER 1332/003CU
Pt SKYLINE CHARTREUSE 1332/159CU
Pt SKYLINE HARBOUR 1332/446CU
Pt SKYLINE VIOLET 1332/803CU
Pt SKYLINE CONCRETE 1332/963CU
Colour: OYSTER 003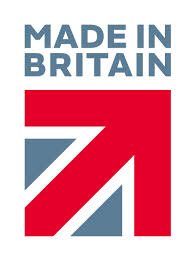 Availability:
Available
Colour:
OYSTER 003
Material:
73% COTTON 27% POLYESTER
Washing:
Cool Wash Cool Iron
We recommend that all lined curtains are dry-cleaned.
Fabric images should be used as a guide only and do not always accurately portray a colour or pattern due to screen restrictions.